Dandelion Market
Dandelion Market is one of the most exciting Party Bus Charlotte destinations in the immediate Charlotte area. This is a tapas and small plates kind of place with beautiful ambiance and wonderful service. There are a lot of items that we've fallen in love with here, including but certainly not limited to the shrimp and grits, the chicken wings, the calamari, the grilled prawns, and the lamb lollipops! They also have really amazing macaroni and cheese as well as baked potato croquettes, and we recommend the Bloody Mary bar on Sundays! Located in the Fourth Ward.
118 W 5th St, Charlotte, NC 28202 (704) 333-7989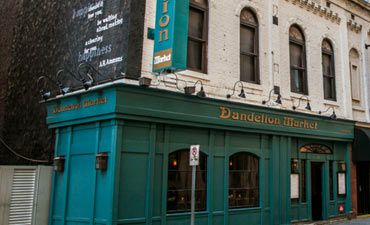 Alexander Michael's
This one is a traditional American pub with a distinctive cajun and creole slant that we think you will really appreciate. Sitting at the bar is an absolute joy but hanging out in the restaurant is the most cozy for larger Party Bus Charlotte groups. The crawfish bake, when on special, is one of the absolute best things you could ever order. The blackened fish sandwich is an ideal choice for lunch and we're also obsessed with their spicy crab soup. The fried pickles will just blow your mind! Every single thing comes highly recommended. Found in the Fourth Ward.
401 W 9th St, Charlotte, NC 28202 (704) 332-6789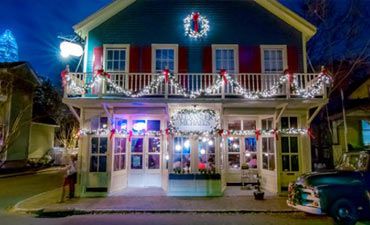 The Cowfish Sushi Burger Bar
This one is not only unique in name, but in presentation too! The array of food that is found here is centered in the sushi and burger area, combining Asian fusion with a great burger joint. Enough said! Party Bus Charlotte customers really dig it. It's very trendy here and sometimes you have to just go with the flow and see what all the fuss is about! This is one case where it's very much worth it. The coconut onion rings (like coconut shrimp or coconut chicken!) are amazing. The crab rangoon dip is irresistible. The sweet potato fries with horseradish aioli... superb!
4310 Sharon Rd, Charlotte, NC 28211 (704) 365-1922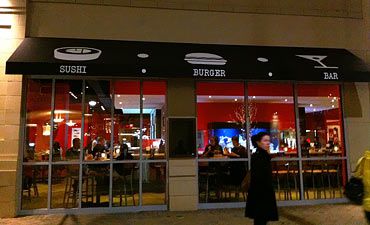 Soul Gastrolounge
Now this is the kind of place where a Party Bus Charlotte customer can really let go of the tensions of the prior work week and just melt into the atmosphere. It's gorgeous. We love this tapas bar and lounge almost as much as you will love Party Bus Charlotte! What should you try here? We'd definitely recommend the pork belly tacos, the lamb lollipops, the beef chimichurri skewers, the bone marrow, and the korean barbecue wings! We could just go on and on with that list. You can find this one in Plaza Midwood.
1500-B Central Ave, Charlotte, NC 28205 (704) 348-1848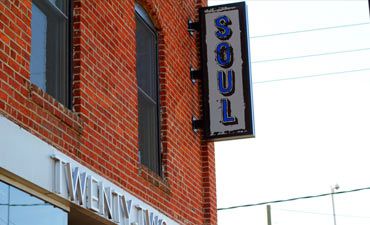 Lebowski's Neighborhood Grill
For a more American sports bar type of vibe, Party Bus Charlotte customers can always rely on Lebowski's Neighborhood Grill. They've got awesome bar food and a great patio where you'll really enjoy whiling away the warm summer nights. What's good in terms of food? The mission bay salad is definitely a must-have with those delish haddock strips on top. The buffalo wings are super spicy and delish, and so are their partner, the buffalo nachos. The beef on weck is also awesome. This one's found in Dilworth.
1524 East Blvd, Charlotte, NC 28203 (704) 370-1177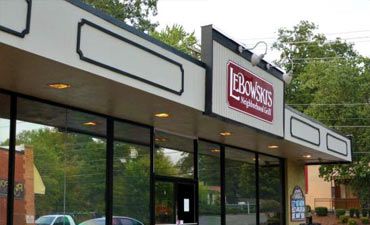 2810528134282022820328204282052820628207282082820928210282112821228213282142821528216282172822628227282442826228269282702827328277282782828028282